Environment´s information
Golmayo and Soria, through of Las Camaretas, are practically linked, so the capital of Soria is the main touristic place to visit. Soria has good parks and hiking routes through the Ribera of Douro and through Valonsadro, adjoining mount of the term of Golmayo where there rock pictures, pasture and good places. In Soria there is good Romanesque and Gothic, there is the Poet Museum with its touristic route, as well as the Museum of Numancia. In the neighbourhood of Fuentetoba there is a waterfall and the Peak Frentes. By the CN-234 the traveller can get to the Meadow Cintora, as well as the region of the Pine Forest from Cidones, once in the Machado´s Route of Alvargonzález. Close to it, you also can see sculptures and carved reliefs in the Square of the Church of Ocenilla. And in Herreros has to its disposal one of the most visited beaches of the reservoir la Cuerda del Pozo. Likewise, through the N-111 the traveller has the possibility of travelling up to Calatañazor, Historic Complex, as well as the Natural Reservoir of the Sabinar and la Fuentona.
Golmayo
Golmayo, through its residential area Camaretas, it is separated from Soria just two hundred meters. In Camaretas there is the biggest shopping center of the province and a small public park. The village, Golmayo, is half kilometer away and in it its parish of Assumption highlights, from the XV century in a Hispano-Flamingo-Gothic style, and its bell tower is from the XVI century. On the other side of the road you can see some high stone crosses, funerary. As traditional celebrations include the days of the slaughter (at the end of February) and harvesting and threshing on the first Sunday of August.
Tours
Black Lagoon, Canyon River Lobos, Peaks of Urbión, etc. Just 7 km from the ruins of Numancia and of the mount Valonsadero, centers of the historic beginning of the city of Soria.
Activities
Hiking, Collecting Mushrooms, Hunting, Fishing and water sports in the Swamp of Reservoir Pozo (30 km.).
WHERE TO GO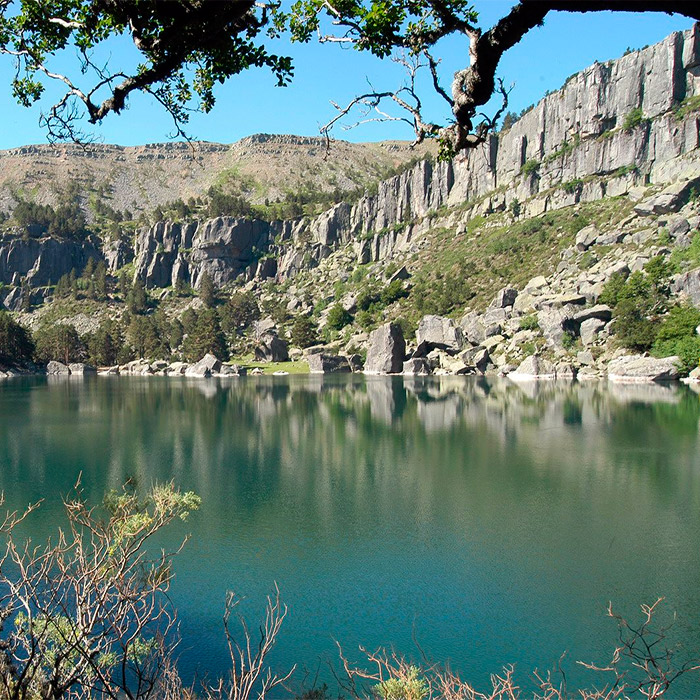 Laguna Negra
El paraje forma parte del Parque Natural Sierra la Laguna Negra y Circos Glaciares del Urbióln, cantado por Antonio Machado. Foco de leyendas y en un entorno idílico de hayas, pinos albares y roquedos...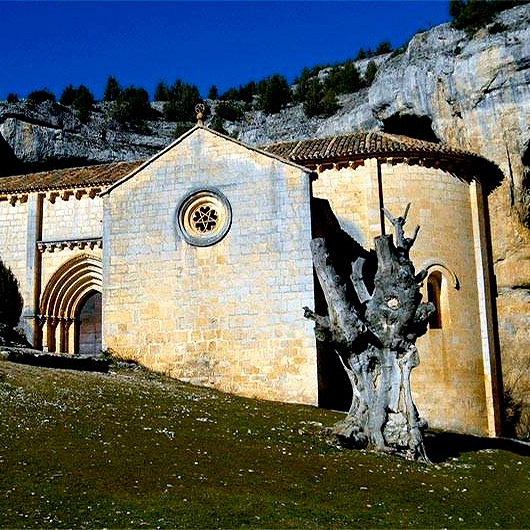 Cañón del Río Lobos
Eje del Parque Natural del río Lobos donde los buitres leonados son los reyes del aire. La Casa del Parque, en Ucero, y en enclave de la ermita templaria de San Bartolo y la Cueva Grande son carismáti...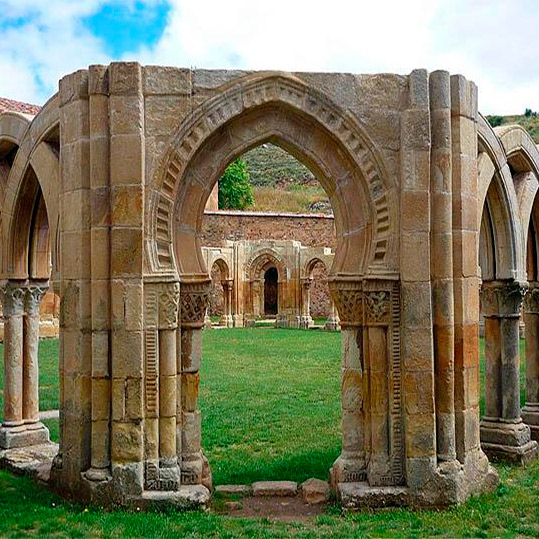 San Juan de Duero
El claustro está al aire libre, sin techo. Perteneció a un monasterio sanjuanista-hospitalario cuya iglesia está al lado en la que destacan dos templetes de sabor oriental. Los entrecruzados arcos so...
UPCOMING EVENTS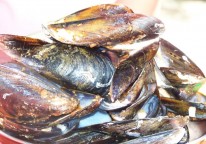 La Fiesta del Mejillón
En Cabrejas del Pinar, del 18 al 20 de agosto
Esta festividad se celebra cada año el tercer fin de semana de Agosto.\r\nHace unos 30 años se empezó a celebrar esta curiosa fiesta, lo que comenzó como una fiesta familiar hoy en día es una fiesta e...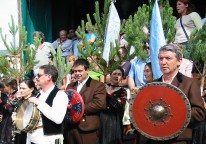 Pinochada
En Vinuesa, del 14 al 20 de agosto
Estas fiestas patronales están declaradas de Interés Turístico Regional por su tipismo etnográfico con diversos rituales entre los que destacan la pingada del mayo en la Plaza Mayor y lo que es en sí,...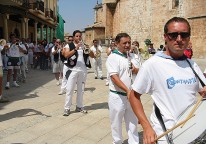 Virgen del Espino-San Roque
En El Burgo de Osma, del 14 al 19 de agosto
Las fiestas patronales del Burgo de Osma se destacan por la bajada de las Peñas tras los festejos taurinos y el Baile de la Rueda, especialmente. Muy concurridas son igualmente el pregón de las fiesta...